10 things you can do now to simplify your move to Canada later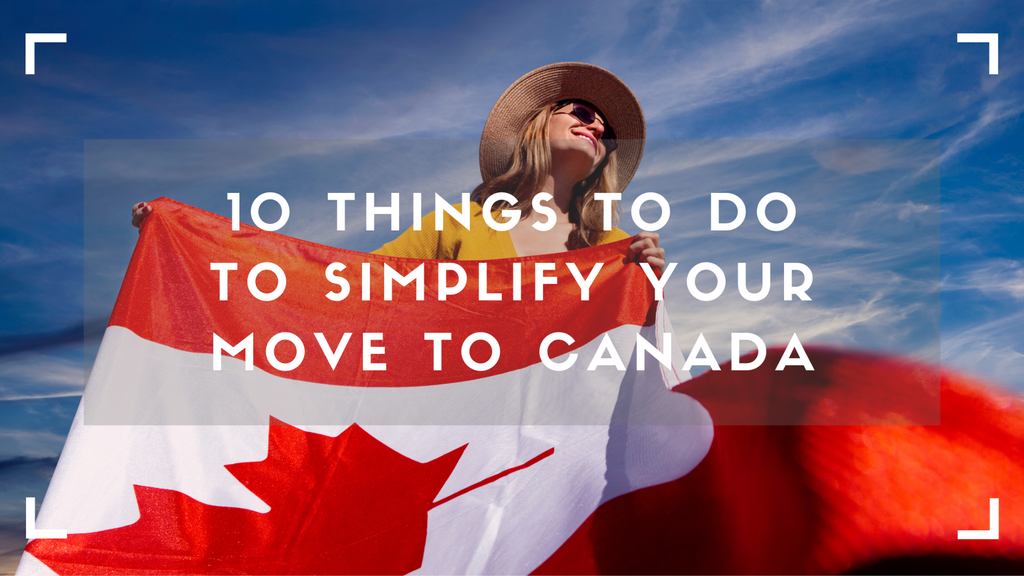 If you're anything like most people who move to Canada, you were probably already learning about the Canadian immigration process before this whole coronavirus pandemic started. Maybe it was getting the points you need to be invited to apply for PR, or acing your language test, or getting ahead with job interviews and figuring out how to join all the other successful newcomers to Canada.

Now, with travel restrictions in place, language test centres closed, and Express Entry draws favouring candidates more likely to already be in Canada, you might be wondering how you'll ever make it over yourself. It might even be tempting to give up on the Canadian Dream altogether, or at least park it to the side for another day. But here's the thing: there are so many things you could potentially be doing now to help you move to Canada once this is all over.

Here are 10 things you can get started on now:
1. Improve your English skills
If you're looking to obtain permanent residence (PR) in Canada and have not yet sat an English test or got the marks you need, it's time to brush up and prepare for the IELTS-General or CELPIP-General test. Here's some basic advice:

Know what's on the test, even if you're fluent in English. Lots of fluent English speakers fail to get all the available points because they are not prepared for the format on test day. Know what you need and how to get there. There's a magical sweet spot at Canadian Language Benchmark (CLB) 9 that triggers a heap of extra points for Express Entry candidates. If you're not there yet, make CLB 9 or higher across all abilities your goal.
2. Learn French
French ability is actually weighted more favourably than English in the Express Entry system, so even candidates who don't intend to move to a French-speaking part of Canada are discovering the mighty power of French-English bilingualism. If you ever learned any French at school or dabbled with the language, it's possible – with some dedication – to reach a level that can bring you one fairly large step closer to settling in Canada. Some dedicated candidates have even learned French completely from scratch, and this may be an option if you have the time and willpower to stick with it.

The French tests accepted for Express Entry and many PNPs are the TEF and TCF, but before you sit your test it's a good idea to get a study regimen going. Vous êtes votre seule limite!
3. Build up work experience
If you have kept your job during the current global economic downturn, more power to you – especially if your job is recognised as skilled work by the Government of Canada. Establishing three or more years of skilled work experience outside Canada is a big advantage when trying to move to Canada.

Keep building skilled work experience. If you're unfortunate to lose your job in the future, try to get back into skilled employment quickly – it may help your profile and will also help you...
4. Save
With no vacations to take or restaurants to frequent, people all around the world are finding a new ability to save more, even if their income has been hit. This will come in handy when you need to prove settlement funds for landing in Canada. This ranges from around CAD $13,000 if you're applying alone, up to more than $30,000 for a family of six.
5. Craft a Canadian-style resume
This is possibly the most underrated or under-appreciated step in the whole newcomer journey. Recruiters and employers in Canada expect your personal information and background to be presented in a certain way, and you've got to find out how to present this in your resume. Outlining your duties is not good enough anymore – it's time to zone in on your achievements and show how you will bring value to potential employers.
6. Look for jobs
Despite the severe economic downturn and impending recession, many companies are still hiring. Even if you don't apply right away, visiting regularly will provide a feel for job opportunities in Canada.
7. Figure out PNPs
It can seem at times that there are more PNP streams and categories than there are stars in the sky. These mini immigration programs allow Canada's provinces to welcome workers and families who fit local communities like a glove. But tracking more than 70 of these and figure out which one might be the right one to apply to is not easy. This is what we can absolutely offer full support for you.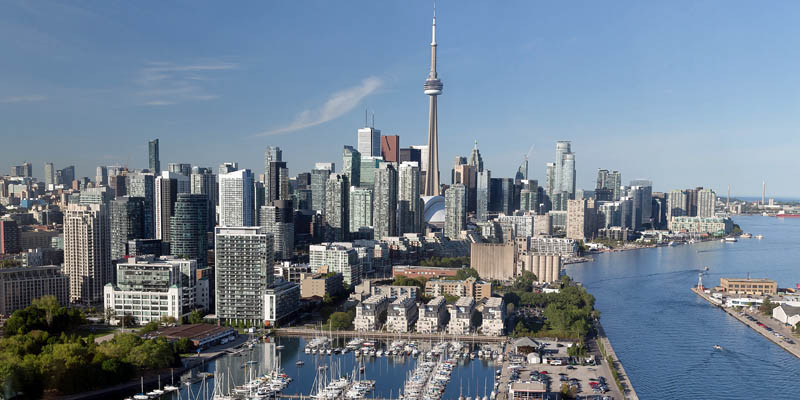 8. Pinpoint potential destinations
Even if you have figured out which province to move to, have you given serious thought to which city or town in that province might be best suited for you? You have? Ok then, maybe it's time to research neighbourhoods! Do you know how much it might cost to live in Hamilton versus Toronto, Etobicoke versus North York, or West Queen West versus The Annex? And that's just a fraction of your options around the GTA… Canada as a whole is a much bigger beast.

It may not be possible to make exactly the perfect choice right now, but you can start learning more about cities, towns, and neighbourhoods so that you don't make a bad choice. You can gather insights, read blogs from newcomers, and start forecasting budgets and lifestyle choices.
9. Know your budget
This is crucial. You should do some research and reduce the guesswork as much as possible so that you can avoid nasty surprises after arriving in Canada. Here are just a few things that differ quite significantly between different destinations in Canada: property and rental prices, daycare, income taxes, sales taxes, transportation, post-secondary education, prescription drugs, insurance, groceries, eating out, utilities,…
Newcomers to Canada are often not covered for publicly-funded health care for the first few months. Getting private coverage is highly recommended for some newcomers and should be accounted for in your budgeting.
10. Keep up to date
You should regularly read and update recent news in Canada, especially immigration news and regulations to broaden your knowledge and explore immigration opportunities in Canada. At World Immigration Portal, we also provide latest information about immigration on your website as well as our Facebook page World Immigration Portal.
Follow and keep updated from us right now!