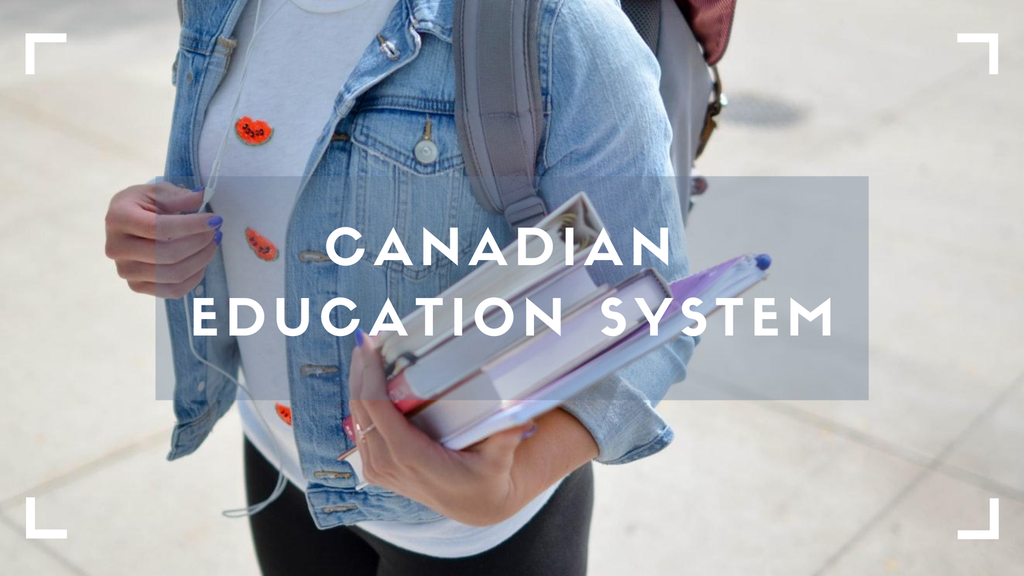 The education system in Canada consists of primary schooling, secondary schooling, and post-secondary schooling. School attendance is mandatory until the age of 16 in all provinces except for Manitoba, Ontario, and New Brunswick where the required age is 18. Kindergarten is available to children when they turn four in Ontario and Quebec and when they turn five everywhere else. The school year generally runs from August through June of the following year. Post-secondary schooling is split between colleges, where one typically goes to receive vocational training, and universities, for those pursuing a bachelor's, master's, or doctorate degree.
Approximately 91% of Canadian held at least a minimum of high school education. Canada led the world in the percentage of the adult population that had a tertiary education (a bachelor's degree or higher) with around 61 percent of those aged 25 to 34 years with a tertiary education. On the provincial and territorial level, British Columbia scored the highest on percentage of the population with at least a high school education at 93 percent.
Annual tuition fees for undergraduate degree programs in Canada remained well below the United States. The average annual tuition for an undergraduate program nationwide for Canadian was 6,838 CAD for the 2018-2019 school year.
The chart below indicates the number of international students granted with study permit to study in Canada in the period 2000 - 2019.
World Immigration Portal is a trusted partner with more than 145 partner schools across Canada in each and every level. Therefore, we are confident to give advice on the best studying options according to your needs and help you or your children to be well-prepared for the upcoming study journey in Canada.
---
Contact us today for a free consultation and quote!
World Immigration Portal:
Address:
Canada: 6565 Victoria Dr. Vancouver BC V5P 3X9
Vietnam: 58 Dong Khoi, District 1, Ho Chi Minh City
Phone:
CA: +1 (778) 682-2664
VI: +84 28 3521 0798
Email: info@worldportal.ca